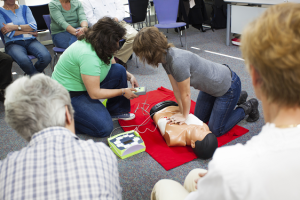 NOW HIRING:
Registered Nurses
Licensed Practical Nurses
Companion/Personal Care Services
OUR EXPERIENCE HELPS YOU GET THE MOST FROM YOURS
Firstat Nursing Services is a licensed home health agency that also provides professional staffing to the greater Kansas City Metropolitan Area.
Our goal is to provide medical personnel to hospitals, outpatient clinics, correctional and pharmaceutical research facilities.  We specialize in providing private duty care to our geriatric, pediatric and special needs clients in the home.
OUR BUSINESS IS CARING FOR THOSE WHO CARE FOR OTHERS
We are always recruiting qualified professionals to fill open positions and are currently seeking Registered Nurses, Licensed Practical Nurses, and Personal Care Service Workers.
WHEN OPPORTUNITY KNOCKS YOU'RE THE FIRST TO KNOW
You may apply online, by fax, mail or in person.
At Firstat, we place the highest value on our most important asset, our healthcare employees.  Our commitment to you doesn't end upon welcoming you to the team.
*Inquire about our bonus referral program and instant pay arrangements!