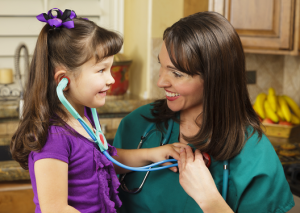 WHERE CARE COMES FIRST.
Our philosophy is to provide you with the best nursing service possible with the local owner always available to handle your needs.  We would appreciate the opportunity to demonstrate our program through performance when a need arises in the near future.  We thank you in advance for your time and consideration.
---
For Private Care In The Home Or Hospital, Go With The Experience.
When you or someone you love needs private, personal and professional nursing care, Firstat should be your first choice.  The reason is simple:  The founders and management of Firstat have over 40 years of combined experience caring for patients and their families.  Our professionals not only have the experience and training needed to care for an ill or convalescing patient, but also the deep understanding of the supportive needs of those close by.  Only that kind of professional qualifies as a Firstat team member.
Quality Patient Care Begins With Quality Standards.
At Firstat, we provide care under the strictest of standards and most demanding ethical code in the healthcare industry.  Our quality assurance guidelines apply to all of our Firstat team, from Certified Nursing Assistants to our most highly trained professional Nursing Practitioners.  So, regardless of the level of care required, the level of professionalism is always the highest.  For instance, all of our private care patients are supervised by a professional RN with experience in the home health setting.  A Registered Nurse is available 24 hours a day for every patient serviced by Firstat.
Your Physician Always Knows.  We Make Sure Of It.
Within minutes of being notified of your needs, our Director of Nursing Services is in contact with you or your Physican to develop an appropriate plan of care.  From there your qualified Firstat professional is on their way.  When care begins, whether for only a few hours a day or around the clock, any change in condition or questions are immediately communicated to your Physician.  At Firstat, we make sure you're never in the dark, and neither is your Physician.
Anywhere, Anytime.  We're Ready to Help.
Every day more patients are being discharged from the hospital with complex medical needs. An increasing number of patients, including premature infants, are requiring complex, high acuity care utilizing technology in the home. Firstat Nursing Services helps bridge the gap between hospital care in a critical care area and maintaining health at home. We provide nurses to work in the home with clients for a variety of hours including 8 and 12 hour shifts. Firstat Nurses can provide basic nursing care and assessment as well as management of feeding tubes, feeding pumps, tracheostomies, mechanical ventilators, suction machines, TPN, cough assist devices, and more. We don't just care for the body; our nurses provide a nurturing atmosphere to assist clients in meeting developmental milestones. We work collaboratively with local hospitals, physicians, and various therapists to ensure the client reaches their optimum health potential. Regardless of the level of care needed or the length of time care is required, the Firstat team is ready to help.
Firstat Professionals Include:
Registered Nurses (various specialties)
Licensed Practical Nurses
Certified Nursing Assistants
Firstat Professionals Are:
Fully Bonded & Insured
Reference Checked
Licensed and/or Certified
Have at least one year working experience